Access Management, Cloud Solutions, Data Protection, and other Security Management Tools

SoftAlley, has more than a decade of proven working experience in intelligent software development and data security solutions. The company has built its core competencies in the areas of intelligent programming and the Internet and data security solutions and systems.
Your Challenges. You are facing increasing network security solution costs, and the many known threats to your most valuable assets - your customers' information, and your own knowledge and core business processes and data. The intrusion, hijacking, snooping, eavesdropping, hacking, impersonating, degrading quality of control & service, and information theft are rapidly increasing the cost of business, and competition. In addition, your customers and clients are demanding additional privacy protection by your corporate and by your corporate partners and third parties. Without a proper response, your vision of privacy and your clients and customers' vision of privacy and anonymity are departing apart fast. These threats are creating customer dissatisfaction that allows your competitors to grab your clients and customers. You are looking to solve these problems.
Our Personalized Care.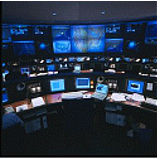 We do what we are best at, and that is providing personalized care and solutions to businesses. Going well beyond what IT vendors can achieve, we have the proven track record in providing the custom made solutions that fit exactly to their needs. We have in-depth knowledge of security problems and how to solve them. We integrate our patented solutions and products with your current systems. We provide proven processes with our customized consulting practices. You feel in control while we review, build, and install the systems. All our solutions are backed by the skills and intelligent tools are coupled with our Global Network of skilled expertise from www.InfoRender.com that offer 24x7 operation and monitoring.



Discover why the Gargoyle Identity, and Access Management tools will guarantee your corporate security. More